Tell us what you think. Anything from "You suck!" to "I love you!"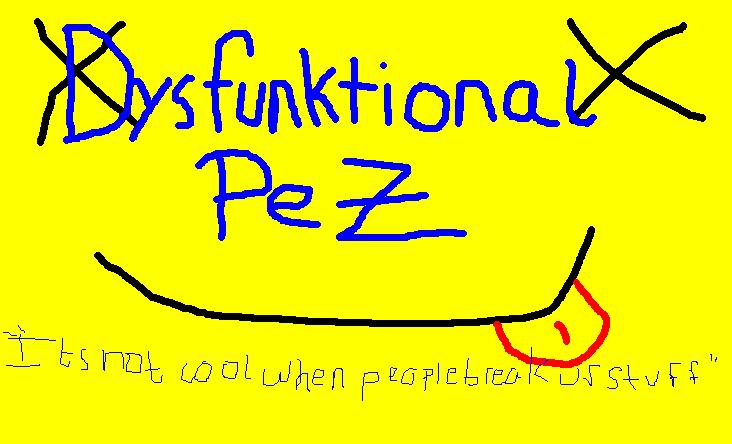 Thanks for signing our Dysfunktional Book!
Thanks for visiting us and junk like that. We lub ya for all the support! If there is anything we could do for ya, just drop us a line. We'll make it work for a fellow "Pez Head"!