Some of the links are funny, some are gross, and some are a waste of internet space.
Most of the crap down there is a waste of time, sort of like spending your time on our website.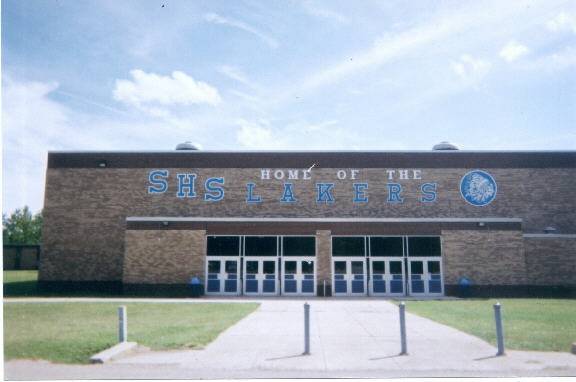 Please come back and visit us sometime. We get excessively bored. We spend our days here at Shakamak (aka Sacko'trash) How do you think we have all the time to make this site, and not have someone do it for us? We have no lives. Oh yeah, dont forget to send us links to your bands page. One punk to another!
Contact us Close and Personal
Asin The rebel punk who can bang her drums!
Jones The comedian who adds the bass lines!
Tay The man who adds vocals to our otherwise speechless performance!

Links
Luke Bauer Fan/Hate page Look for the Anti Amandah Paige page in the archives... great site.. funny pics... it'll brighten or sicken you day...
No Great Loss Pixie Stick addicted Bass players, god damned Aliens, and good wholesome fun these guys know to wrap it or whack it...
FuSE Dane Works at THC hot topic... they are a band sorta.. they still need a damn bass player...
Pezness The official Pez website. Show Pez how much you love its sugarness
Thousand Foot Krutch TFK is a freakin awesome band. Check them out.
Mutiny Music Puts the shows together at the A-room... they never update the site but the Message boardis o-so entertaining...
Animous Image Another great band from the THC area.Tony V. is hot and the other Tony is the K-Mart guy!
Calibretto13 One of our favorite bands, and a great musical inspiration.
Feezel (actually spelled Weasel) These guys lived in J-tucky for 8 years and actually weren't brainwashed by its cornfieldness! They made it big in the Christain rock world.